Featured Collection: Jewelry
Explore our jewelry collection and find the perfect piece to align with your intentions and awaken your spirit.
About Us
We are Ontario's one-stop crystal shop for all things magical and mystical.
Whether you're a seasoned practitioner or just starting on your spiritual journey, we have everything to awaken your spirit.
ABOUT US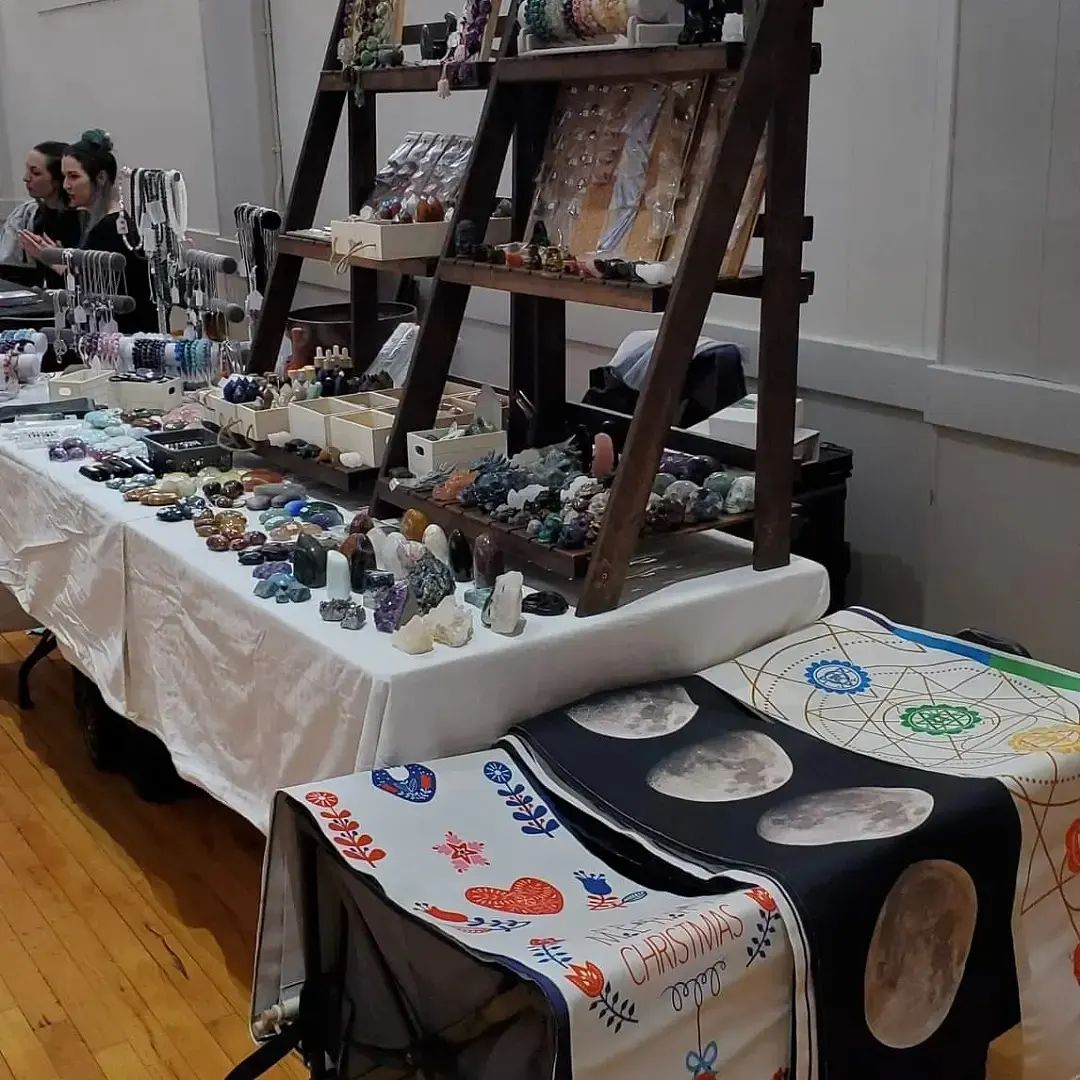 METAPHYSICAL MARKET
Join us for enlightening events and connect with amazing individuals, free admission for everyone!
Vendors from all over Ontario share their expertise and guidance in their fields.
Want to be a vendor? Sign up for an upcoming event and join the fun!
Want to be a vendor? Click the link below to learn more!
UPCOMING EVENTS
DECOR AND MORE: ALL COLLECTIONS
CRYSTALS

We have crystal towers, spheres, freeform, skulls, slabs, carvings, specimens and more.

SHOP CRYSTALS

DECOR

Bring energy home with our salt lamps, crystal bowls, dream catchers, and more!

SHOP DECOR

SCENTS & BODY CARE

We have a large selection of aromatherapy oils, sage, and incense to choose from.

SHOP CARE
COMMON QUESTIONS
DO YOU MAKE CUSTOM CRYSTAL JEWELRY?

Yes! We love creating new crystal jewelry pieces. Choose what speaks to you, and we make it right here in our crystal store.

Please reach out and contact us so we can help you design and create a stunning piece you'll love.
WHICH CRYSTAL IS RIGHT FOR ME?

Often times, crystals reach out to you.

Some crystals will catch your eye, and you will feel drawn towards certain crystals more than others.

We recommended choosing the crystals your intuition is telling you to go with.
WHERE ARE YOUR CRYSTALS FROM?

We work with international miners and distributors from around the world to bring you some of the most gorgeous crystals.

If there is a gemstone or a special request you have, please contact us and we would love to discuss it.
WHERE CAN I PLACE MY CRYSTALS?

To maximize energy, some crystals are best placed in certain areas of the home.

Please look up which crystal and what intention you are looking for.
Current Moon Phase
One way of clearing and recharging crystals is to use the phases of the moon. The light from the full moon is perfect for charging and cleansing your crystals . By leaving the crystals under a full moon , they'll release any lingering energy so that the next time you use them, they'll be all clear. In mild weather, crystals can be put outside under the full moon moonlight, or set on a window sill or under a skylight in inclement weather, to release foreign energy and strengthen their own innate energy.